The holiday season isn't just about shopping for other people. Sometimes, it's about finding the perfect gift for yourself. If you've been waiting all year to find the lowest prices possible on Samsung home appliances, now's your chance. The retailer is offering a wide variety of early Black Friday deals on bestselling appliances, including the Samsung Bespoke four-door Flex refrigerator with Family Hub+.
The home shopping experts at CBS Essentials searched Samsung for the best deals on refrigerators, ranges and laundry appliances that you can shop today. These major home appliances can tackle storing and cooking a Thanksgiving feast, as well as washing tough holiday stains out of your table cloths and clothing. 
Shop the best Samsung pre-Black Friday appliance deals
There are deep discounts to be had on customer-loved Samsung appliances ahead of Thanksgiving and Christmas. 
Samsung Bespoke 4-door Flex refrigerator with Family Hub+: 34% off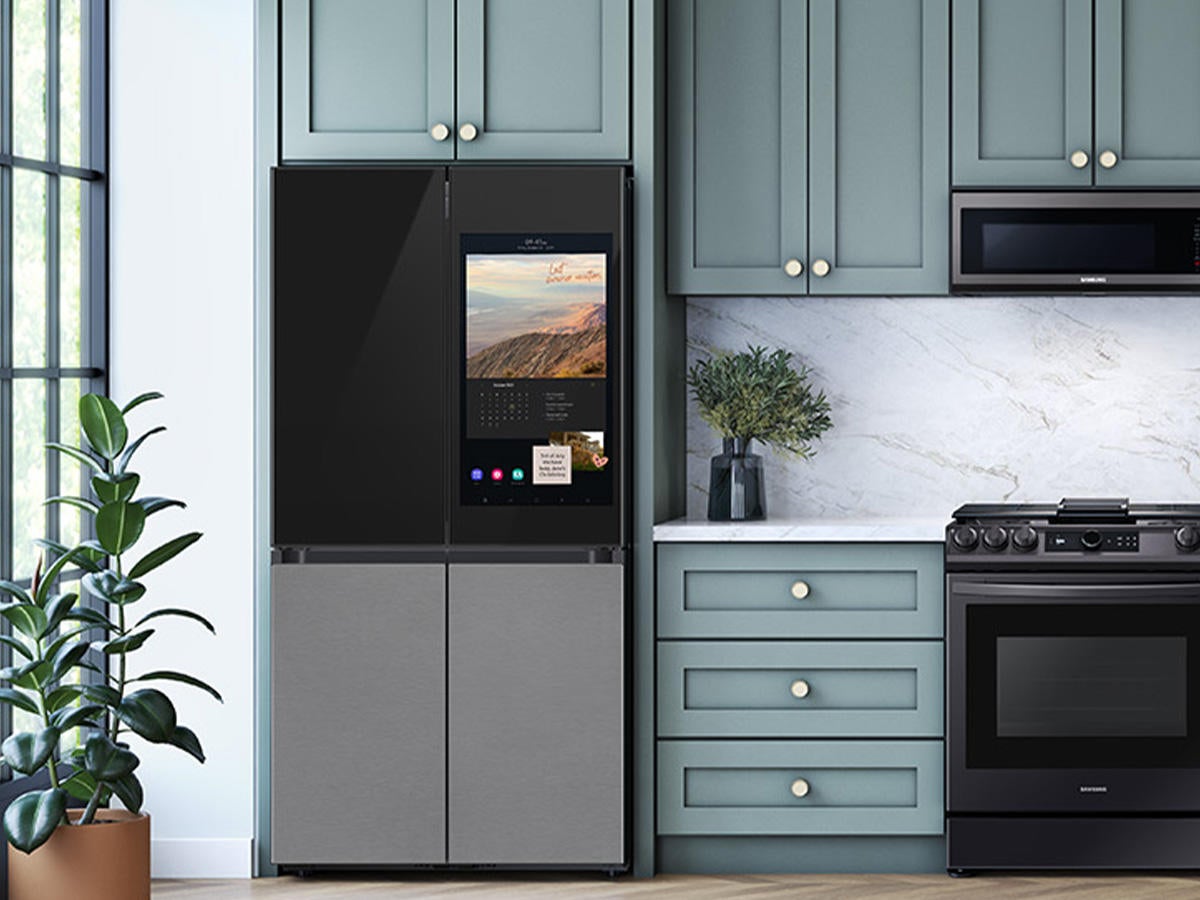 The best thing about this refrigerator is its massive Family Hub touch screen that's double the size of the brand's original smart refrigerator touch screen.
Samsung's touch screen refrigerators all feature Samsung's Family Hub, with Amazon's Alexa voice assistant built-in. The smart fridge component can connect with, and be used to control your phone, computer, TV, smart doorbell, Nest thermostat and Samsung home appliances. It can share photos, stream music and more. The Family Hub feature lets you see inside your fridge from anywhere (via your connected device), search recipes based on what you have on hand, plan weekly meals and even send cooking instructions to your Samsung smart oven.
 The smart tech can also help you save energy thanks to it's new energy-saving tech, Samsung's SmartThings Energy. The smart program allows you to see and manage your compatible Samsung appliance energy use and offers ways to save energy using AI Energy Mode. The new mode will even automatically optimize appliance settings to reduce the amount of energy consumed. 
Why we like the Samsung Bespoke 4-door Flex refrigerator with Family Hub+:
This 4.9-star-rated fridge features beverage center with a water dispenser and Samsung's AutoFill water pitcher. 
Its Dual Auto ice maker makes two types of ice – cubed or Ice Bites.
Samsung Bespoke fridges feature customizable door panels. You can choose from eleven colors and two finishes.
This refrigerator comes with a two-year Bespoke warranty.
---
Samsung Bespoke 4-door Flex refrigerator: 36% off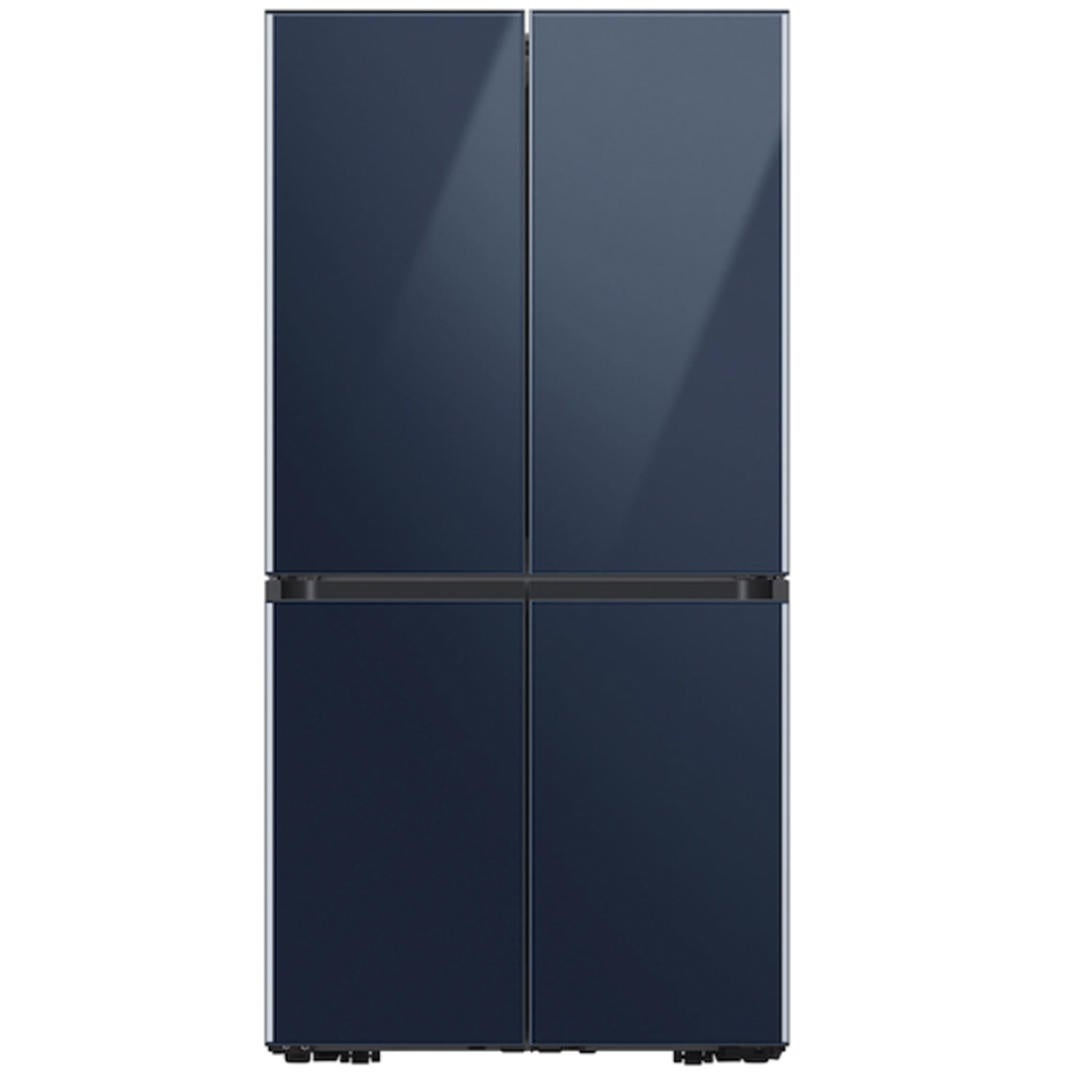 This Bespoke four-door flex refrigerator is one CBS Essentials's bestselling fridges ever. The 4.6-star-rated fridge features recessed handles for a sleek design. The top-rated kitchen appliance features a concealed beverage center with a water dispenser, an autofill water pitcher and an ice maker. It's on sale now for $2,699 (regularly $4,199).
"This is the sleekest and most efficient fridge yet," a Samsung reviewer says. "I was hesitant to give up my crushed ice but the ice bits (smaller cubes) are perfect for iced coffee. Ice trays are easily accessible too."
Why we like the Samsung Bespoke 4-door Flex: 
It features a flat panel door design with easy-to-open recessed handles that can blend into your kitchen.
You can customize the design of your refrigerator with changeable door panels. Choose from a wide variety of colors and two finishes.
You can customize your lower-right storage space to be a refrigerator or freezer. It includes five adjustable settings.
---
Samsung smart Bespoke slide-in electric range: $972 off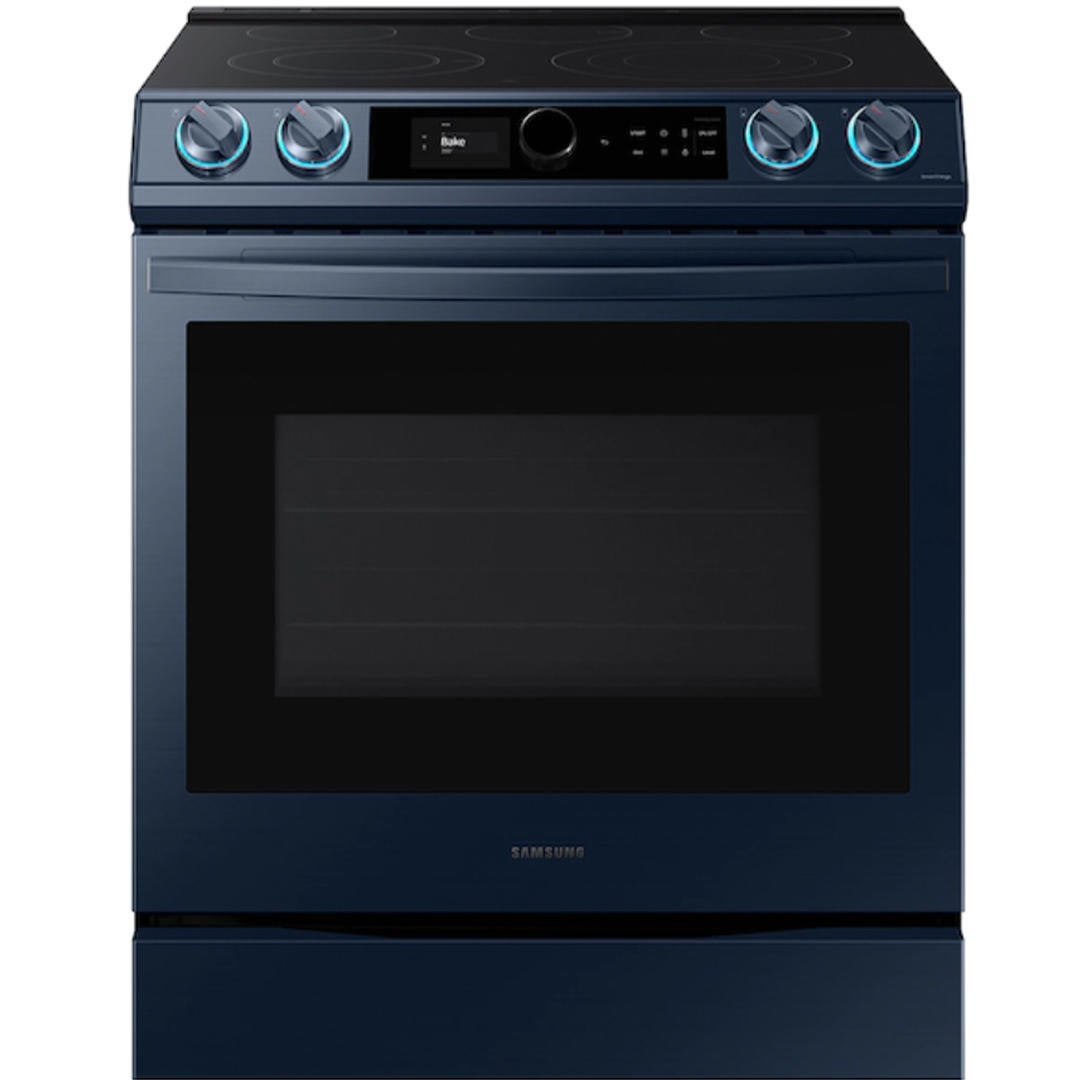 The fingerprint-resistant appliance features Samsung's fastest burner ever (3600 W). The five-burner cooktop includes dual- and triple-ring burners for cooking with different-sized pots and pans. 
This gas cooktop and electric oven duo is fully Wi-Fi-connected and voice-enabled. Use your phone to monitor your cooktop and set and adjust the cook time and temperature of your oven through Samsung's SmartThings app.
This 4.5-star-rated range is on sale now for $1,399 (regularly $2,371).
Why we like this electric range:
This smart range features Samsung's fastest burner ever, plus it can be remotely monitored via your smart device. 
Samsung's Bespoke line also lets you customize the appearance of your kitchen. 
Color coordinate this electric range with all your Samsung appliances. Choose from five colors.
---
Samsung Bespoke washer with Super Speed Wash and AI Smart Dial: 38% off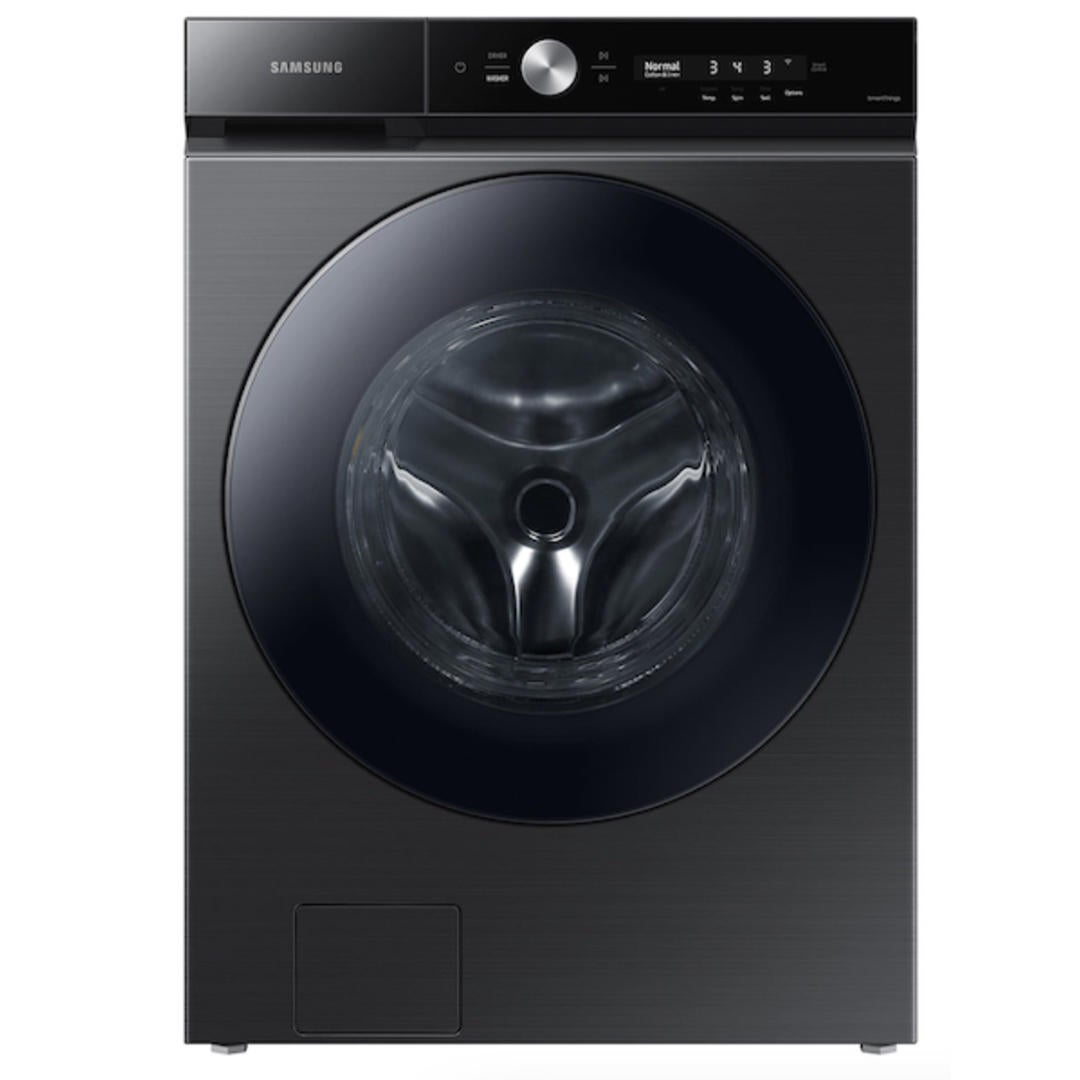 The Samsung Bespoke front-load washer with Super Speed Wash and AI Smart Dial is our bestselling washing machine of 2023. The 4.7-star-rated Samsung device features an AI smart dial that can learn and recommend your favorite cycles and let's you customize your cycle list. This machine features Wi-Fi connectivity, so you can get end-of-cycle alerts, start, stop and schedule cycles and more right from your smartphone with the Samsung SmartThings app. Plus, it's super fast. It can wash a full load of laundry in just 28 minutes.
Work from home? Enjoy a more peaceful laundry experience thanks to this washing machine's Vibration Reduction Technology+ that reduces noise and vibration as compared to other Samsung washing machines.
This 5.3-cubic-foot washer is a great size for couples and small families. Get it for $898 (regularly $1,449). Choose from three colors. 
Why we like this washing machine:
It can work quickly and quietly — a must if you're still working from home. 
It can be controlled and monitored remotely from your smartphone. 
Plus, its AI smart dial can take the guesswork out of choosing a laundry cycle. 
---
Samsung smart top-load washer with ActiveWave Agitator and Super Speed wash: 34% off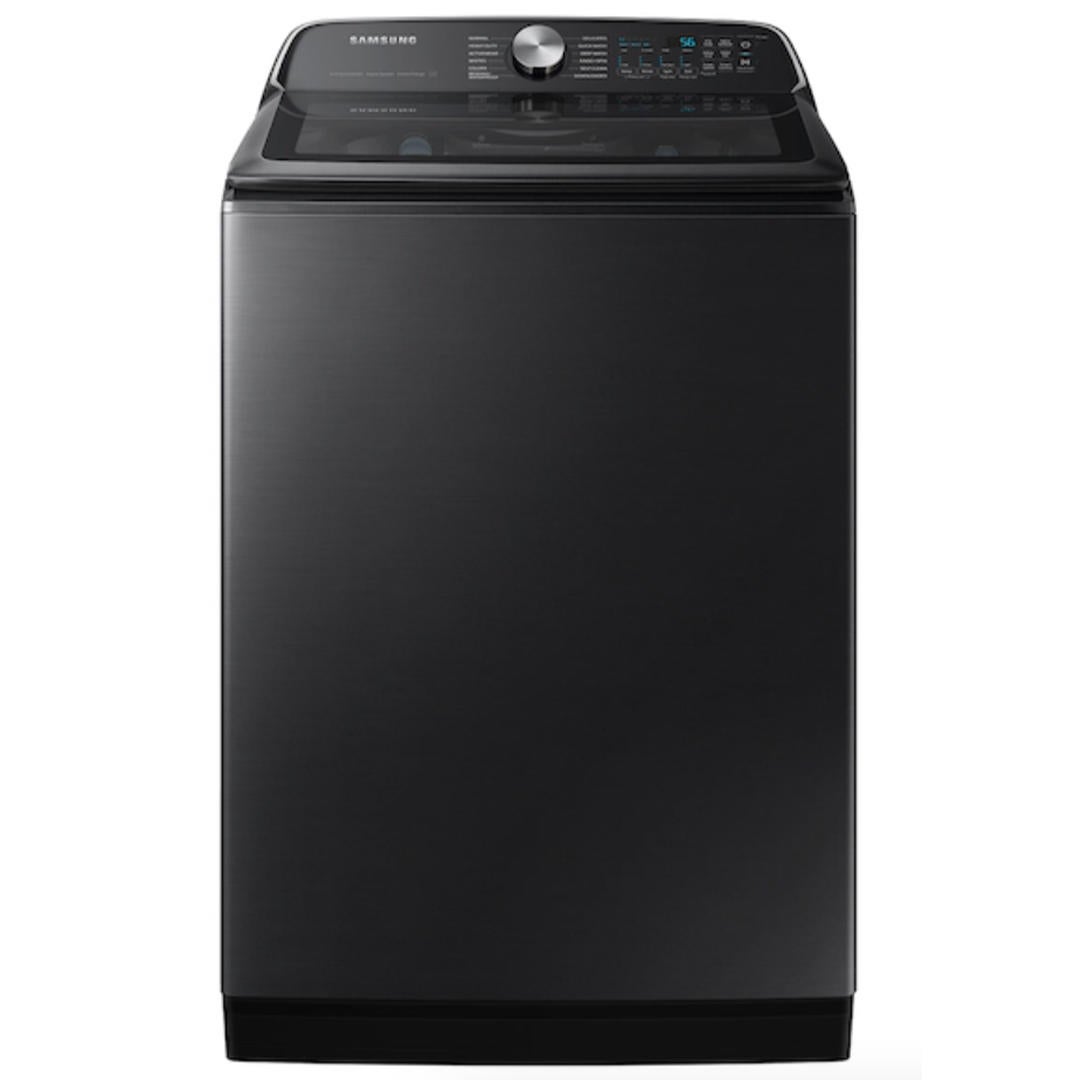 The ActiveWave Agitator can help reduce noise, vibration and tangling while powerfully cleaning. The on-sale machine's Super Speed wash can thoroughly wash a full load in just 28 minutes. The five-star-rated washing machine includes Wi-Fi connectivity with Samsung's SmartThings app. Use the app to remotely start and schedule your laundry, plus receive end-of-cycle alerts to your smartphone.
You can save big on this washing machine at Samsung with this hot early Black Friday deal. Right now you can score this washer for $729 (regularly $1,099).
Why we like this washing machine:
It works to run quietly without tangling your clothing. 
If silence is really what matters most, this device features a soft-close lid that seals the machine safely, gently and silently. 
Plus, it features an active water jet that can help pretreat stains with a built-in water faucet.
---
Samsung smart electric dryer with Pet Care Dry and Steam Sanitize+: 26% off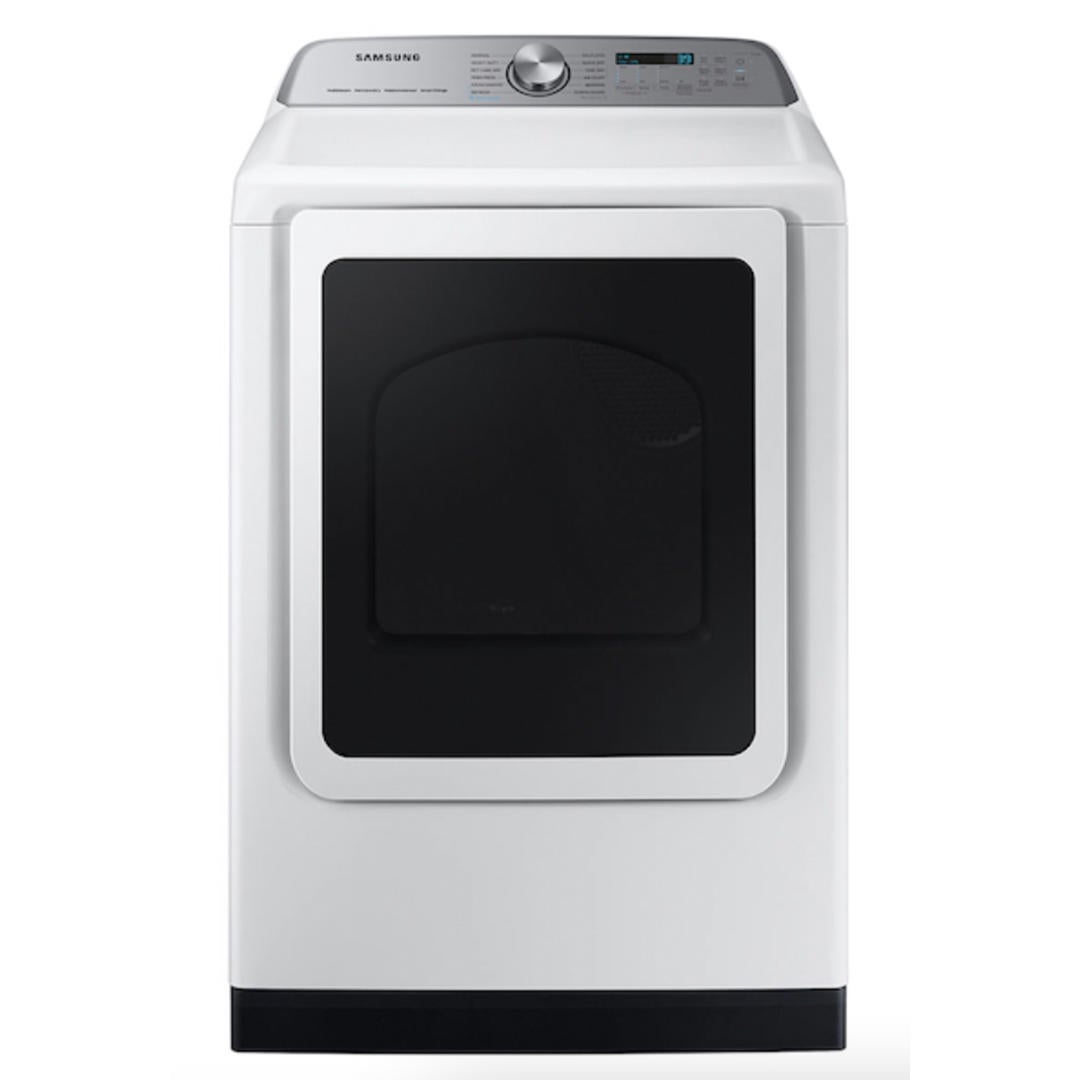 This is Samsung's first-ever electric dryer designed with pet owners in mind. You know how you're always tossing pet blankets and pet beds into the laundry? Pet owners considering an appliance upgrade need to check out this Samsung smart electric dryer. Its Pet Care Dry function can help remove 97% of major unpleasant pet odors. It's also equipped with a Steam Sanitize+ function that sanitizes clothing and can help reduces wrinkles and odors. This appliance has Wi-Fi connectivity with the Samsung SmartThings app so you can remotely start, schedule and get end-of-cycle alerts on your smartphone. Plus, its helpful Sensor Dry helps prevent over-drying for optimal fabric care.
Get it for just $779 (regularly $1,049).
Why we like this electric dryer:
This 7.4-cubic-foot dryer is big enough for a family. 
It's a great option for pet owners who don't want their bedding and clothing to smell like pet odors. 
Plus, it has smart technology to protect your laundry and let you start, stop and monitor the device remotely. 
---
Related content from CBS Essentials